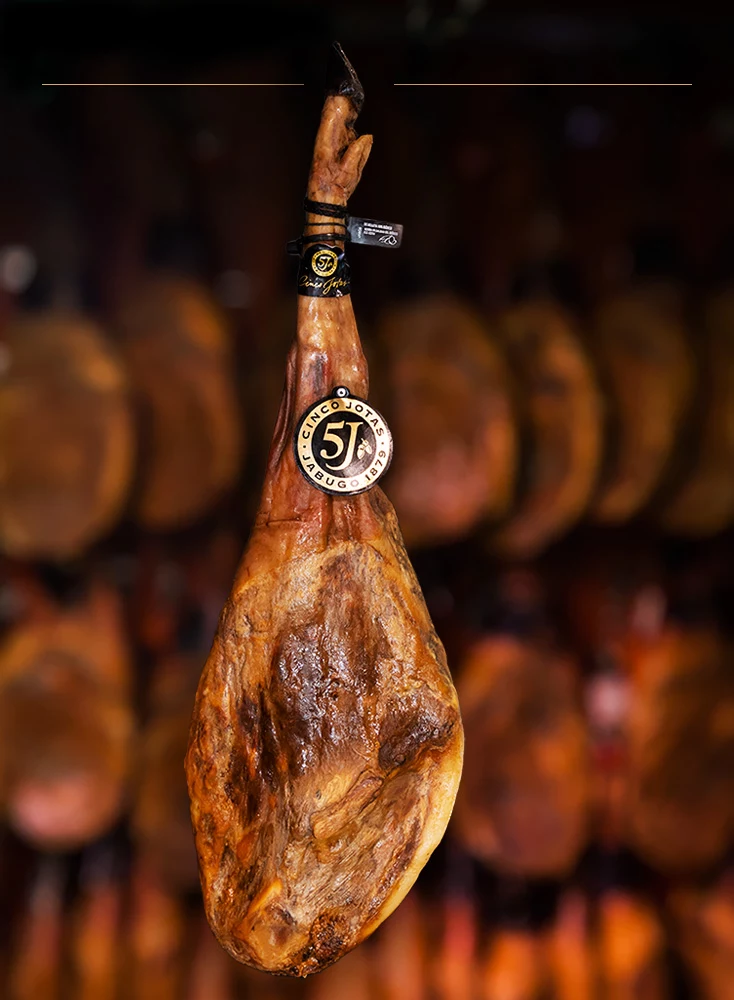 Tasting of Two Platinum
This pack contain: 2 packages of 80 g. of Jamon Sánchez Romero Carvajal 5J vacuum packed. each (160 g./approx.) 2 packs of Jamon DO Dehesa de Extremadura vacuum packed 80 g. each (160 g./approx.)
Tasting of Two Platinum
Two regions of Dehesas and 100% Iberian hams, the Dehesas of the southwest of the Iberian Peninsula and the Dehesa of Extremadura. Nearby lands but with unique microclimates that make these two great products unique and exquisite. The Sánchez Romero Carvajal 5J Ham is 100% Iberian pig raised in freedom. The Dehesas of the Southwest of the Peninsula ensure the best nutrition, based on acorns, for a unique breed preserved since 1879. During the Montanera period, the main oleic acids of the acorns infiltrate the meat of this pure and unique species, native to our peninsula, transferring to the ham some exquisite aromas and flavours, giving rise to a unique quality piece, a real treasure of our heritage. In the mouth you can detect a taste of acorn, toasted hazelnuts, wet wood and wild flowers. Some rashers from the tip feature a flavour that takes on a sweeter and fattier note. The persistence in the mouth is very long. The fifth flavour, the umami, is present and makes the taste buds water. El Jamón de Bellota D.O. Dehesa Extremadura es hoy por hoy un grande entre lo grandes. His control and tracking by the D.O. Dehesa Extremadura makes this product high quality in the world of gastronomy. Su sabor es intenso en boca, con matices dulces nunca salados, de color rojo sonrosado e infiltración óptima. Un auténtico delicatessen.
| | |
| --- | --- |
| Weight | 0,32 kg |
| Brand | Cinco Jotas, Estirpe Negra |
You may be interested in...
Do you want to surprise them?